If you are interested in buying a reliable Robotic lawnmower over the coming days or weeks, then make sure to check out our review for the best Robotic Lawnmowers which are available in the UK at present and which can also be ordered online from the comfort of your own home and delivered to you directly hassle free which is one less thing for you to worry about.
View also: Popular Weed killers here
Premium & Value
Some of the Robotic lawnmowers you see on sale are very expensive so we have included options that are lowered priced as well as the more expensive premium options so there should be something here that can meet your own budgetary requirements. Some are available for less than £600 for smaller gardens, some are available for less than £1200 for medium gardens and then there is the top of the range option which can cost you over £2000 which includes Smartphone App control compatibility. In addition, we have included 20 FAQ's that have come up about robotic lawnmowers which hopefully can answer most of the queries that you may possibly have.
View also: Popular Cordless Lawnmowers here
Best Robotic Lawn Mowers UK Content
Part 1: Frequently Asked Questions x 20
Part 2: Best Robotic Lawn mowers list
Part 3: Conclusion and Optional Feedback
Please note that guide prices can only be submitted at the time of this best robotic lawnmower review list so please make sure to view the price checkers outlined below which will help ensure you get the most accurate up to date price information.
Part 1: FAQ's about Robotic Lawnmowers (20)
Q1. What size garden is the lowered priced Flymo robotic lawnmower suitable for?
A. This robotic lawn mower is suitable for lawns up to 400m² plus or minus 20%
Q2. How low can they cut the grass?
A. It depends on the model, for example the Flymo cuts from a low of 2cm up as far as 5cm
Q3. Where do the grass clippings end up?
A. They mulch the grass clippings into the soil so there is no grass box or grass clippings to empty
Q4. How can you keep it secure and safe?
A. It can be kept secure using a personalised pin number on the user panel and many have the loud anti-theft alarm system built in.
Q5. How steep can the slopes be for them to be operational?
A. It depends on the model, for example the Flymo slope gradient recommendation is 25% maximum.
Q6. How long are the boundary wall wires included?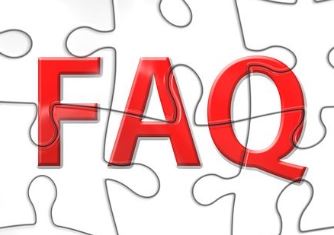 A. Again it depends on the model, for example the Flymo has a boundary wire of 150 meters with 200 boundary wire pegs while others have a boundary wire of 100m long
Q7. What is the mulching of grass clippings?
A. It is where the small grass clipping disappear back into the soil and they act as a natural fertiliser
Q8. What levels do the boundary wires need to be?
A. The boundary wire should be at ground level or slightly underneath the soil to hide it (example 2cm deep)
Q9. How noisy are they when in mowing operation?
A. They operate at the same noise level as a normal conversation which is typically 58 dbA
Q10. Do you leave it outdoors throughout the year?
A. No, you can leave it out during the Summer months but you need to put it in your shed during the Winter and ensure it is protected against severe cold conditions such as frost or snow
Q11. Are these robotic machines pet friendly?
A. Yes, as soon as they bump into anything they will reverse and the blades are protected well underneath the outer casing.
Q12. How long will they operate once fully charged?
A. Normally, you can expect them to mow for approx. 60 minutes when fully charged before they return to the charge station once again
Q13. Do you need to manually recharge them yourself?
A. No, they return to the charging station themselves to be recharged once again
Q14. Can they operate on unusual shaped gardens?
A. Yes, they will mow and travel in random directions continuously and will reverse once it hits an object or the boundary wire.
Q15. Do you need to clean the robotic lawn mower parts?
A. Yes, you should inspect it for any debris or dirt underneath once per month to ensure there are no potential blockages that could reduce its mowing ability
Q16. Can it be left to run overnight without disturbing your sleep?

A. Yes, the noise level is so low you will hardly notice it and it won't disturb your sleep or your neighbours
Q17. Can they be used on larger lawns such as 1000m²?
A. Yes, the McCulloch ROB 1000 is designed for larger lawns up to 1000m² and the Husqvarna Automower 430X can handle lawns over 3000 m².
Q18. Can you program to operate only during the day or only during the night?
A. Yes, it is possible, for example the McCulloch can be programmed to operate at whatever time suits you the best
Q19. Can it work on uneven soil condition such as bumps or lumps?
A. It can get stuck in deep lumps or bumps so it is better to level them out with a spade to avoid the robotic lawnmower getting stuck
Q20. What warranties are provided to protect your investment?
A. It depends on the model, for example the McCulloch Rob 1000 is 1 year while the Flymo 1200R is 2 years
Read also: Our Best Corded Lawn Mower list in the UK – Check them out Here
Part 2: Best Robotic Lawnmowers UK
1, Flymo EasiLife GO 500 Cordless Robotic Lawnmower 20W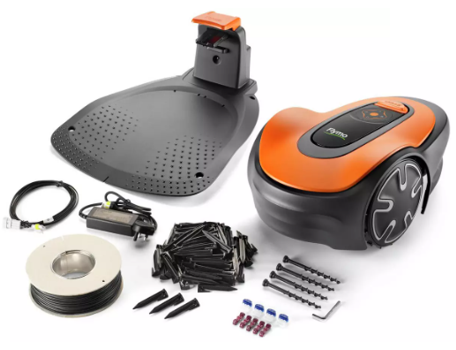 Our first recommendation is the Flymo EasiLife Go 500 20W Cordless Robotic Lawnmower which is designed for lawns up to 500m2 and it was last seen on sale with Argos UK. Setting up the boundary wire was easier than expected and it can handle slopes of up to 25% no problem whatsoever. You can also communicate and control it via the Bluetooth smartphone app for monitoring the battery and cutting times as well as scheduling when you want it to mow be it specific times of the day or the week.
Recharging the unit takes roughly 1 hour and it can cut at 5 different heights that range from 2cm to 5cm high. It comes with the standard features that you would expect such as the safety switch, mulch function, a friendly interface and they offer a long 2 year warranty cover protection. This robotic mower can navigate through narrow passages 60cm wide, it can detect grass growth in specific areas of the garden and you can download the EasiLife App for better control, solving problems, monitoring work and scheduling mowing.
Price Guide: £650 to £750 @ Argos

2, Bosch Indego S+ 500 Robotic Lawnmower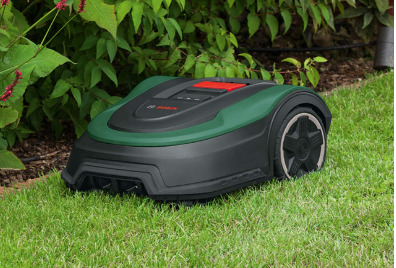 Another robotic lawnmower that really impressed us is the Bosch Indego S+ 500 Robotic Lawn mower which is designed for lawns up to 500m2 and it has a cutting width of 19cm and an 18V battery pack. It has excellent smart technology incorporated into the design such as optimising when the grass should be cut, adjusted to climate and weather conditions and the mapping out of the lawn using LogiCut technology.
Both Google assistant or Amazon Alexa can be used for voice controlling it and it can be connected to your other smart devices in your home for 100% control.
Included in the pack are 200 pegs, an 150m boundary perimeter wire, an 18V 2.5Ah battery, the docking station and a feature that allows a better border cut around the edges to give a nice clean and tidy finish. There are 3 mow height settings 3cm, 4cm or 5cm, it is lightweight by design at just 7.7kg and it has the manual stop button as well as the integrated Bosch auto calendar function. It also remembers the narrow passages in the lawn area and builds them into it's own lawn map sequence.
Price Guide: £750+ @ Amazon

3, McCulloch ROB 1000 18V Robotic Lawnmower
Up next we have the McCulloch ROB 1000 18V Robotic Lawnmower who have several years' experience in this sector now and it is designed for larger lawns up to 1000m2 so it can cover larger areas than your lower priced robotic lawnmower. There is the pin number protection in place and it can deal with slopes up to a maximum of 25%. The cutting mowing paths are 17cm wide and it can be programmed to work day or night or both.
The battery and charging station is included in the pack and we liked the loud audible alarm to alert you when something unexpected has gone wrong. The boundary wire included in the pack is 200m long, there are 400 pegs and it comes with a 1 year warranty protection.
There are smaller Robotic lawnmowers in the McCulloch range for smaller lawns and these are available at lower price ranges plus you also get mow height settings from 2cm to 5cm to cater for various mowing conditions.
Price Guide: £600 to £800

4, WORX 700m2 Landroid Robotic Lawnmower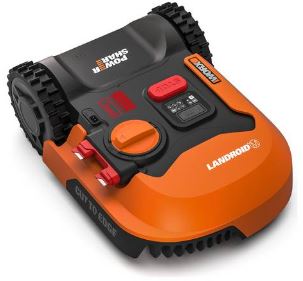 One brand that we like for power tools is WORX and their WORX 700m2 Landroid Robotic Lawnmower works really great and can give you super mowing results time and time again week in week out. The code for the mower is WR142 and it can cover lawns up to 700m2 plus it offers a mowing cutting path of 18cm wide. It offers 4 mowing heights 3cm, 4cm, 5cm and 6cm plus you get a reliable 20V battery with is interchangeable with other WORX power tools that use a 20V battery.
Included in the pack are the boundary wire, pegs and the docking station and recharging takes slightly longer at 3 hours. It offers the smart auto scheduling capability where it can regularly updates by itself and you can control it with your smart phone when it comes to monitoring, scheduling and mowing times. For mobility, this robotic lawnmower from WORX weight approx. 9.5kg and they offer you a longer 3 year warranty protection which is certainly impressive.
Price Guide: £800 to £900

Read also: Popular Wheelbarrows here
5, Husqvarna Automower 430X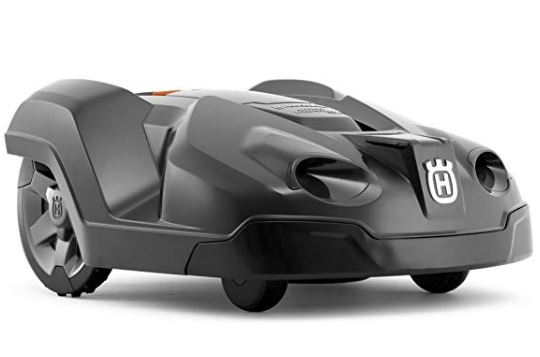 If you have more money to spend, then the robotic lawnmower that you should take a closer look at is the Husqvarna Automower 430X which is certainly on a higher level when to comes to smart technology, performance, quality and design however you will need to dig deeper into your pockets to get your hands on it. It can work on tougher and steeper slopes of 45% and it can cover much larger areas of up to 3200m2 as a guide plus or minus 20%.
So if your large garden is way above the normal typical garden size, then you should invest in an Automower from Husqvarna that has the ability to deal with these larger garden types and steeper slopes no problem whatsoever.
It has the adjustable time settings along with the GPS-assisted navigation and you also get the vast menu system which is all programmable. It works quietly and discreetly and it offers the Automower Connect app which is available and it can be controlled via your Smartphone. It is protected with a unique Pin lock, the mowing time is 145 minutes and the recharging time is 50 minutes on average, Finally they are compatible with Amazon Alexa and it comes with a warranty of 2 years
Price Guide: £2000 to £2500

6, Gardena Sileno Life Robotic Lawnmower 15103-28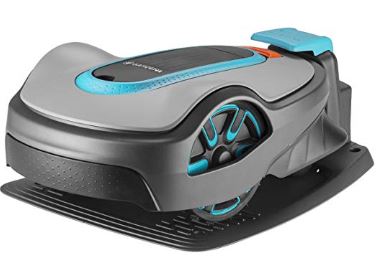 A brand that has become more recognised in this sector is Gardena and after testing out their robotic lawnmowers we can see why. There are various types and sizes of Gardena Robotic lawnmowers available but this code 15103-28 is designed for lawns up to 1250m² plus it can deal with slopes of around 30%.
It can handle complex lawn layouts no problem whatsoever and the mowing times are easily programmable be it in the mornings, evenings or certain times of the week. If you have smaller lawns of sizes 250m² or 750m² then you can choose the smaller version of this Gardena Robotic Lawnmower which of course offers lower price tags.
The quality of the cutting blades are quite good and the low level of noise emitted is quite impressive with the discreet silent drive motor. There is the easy-Passage feature included plus it can be cleaned with a garden hose and there is an easy to use menu which includes the Pin locks. It's a larger heavier unit over 17kg and the warranty cover is just 1 year.
Price Guide: £700 to £1200

7, Yard Force 400 Robotic Lawnmower
Our second last recommendation is the lower priced Yard Force 400 Robotic Lawnmower and this is ideal for the smaller garden sizes average 400m2 in size. The model reference for this robotic lawnmower from Yard Force is AMIRO400 and it's a smaller unit and a lightweight alternative for the smaller type urban lawn which in turn tends to be on sale for a much smaller price tag. There is the ultrasonic sensor technology in the design to help it navigate throughout the lawn and there are 3 mow heights that range from 2cm up to 5.5cm. Included in the package is a 20V lithium-ion Samsung battery, a narrower mowing width of 16cm and of course it returns to charge station alone when it needs to be recharged.
Included also in the box are 120 pegs, 3 fixing pins, a 100m boundary wire, a 9m charging cable plus 3 spare blades which are nice to have as backup for the following seasons. It is easy to set up plus it is lightweight at under 8kg and it comes covered with a 12 month warranty.
Price Guide: £350 to £450 @ Amazon

8, Gtech Robot Lawnmower RLM50
A Robotic mower that certainly impressed us is the Gtech Robot Lawnmower RLM50 and it is available directly from Gtech in the UK and it tends to be on sale for between £850 and £950 when seen at the time of our review. It can mulch the grass clippings and will cut grass for around 90 minutes before having to return to the recharging dock station. Recharging this Gtech Lawnmower takes around 120 minutes and it can handle slopes, tricky corners and you can program the times when it starts and finished each day.
The noise level emitted is similar to regular spoken conversation and you need to set up the boundary wire perimeter which is all outlined in the detailed user manual and one thing we liked is the 3 different cutting modes to target specific areas in the garden – the standard mode, the Zonal mode and the Spot mode where it will start at the specific area and cut in a radical direction mechanism. It can handle slopes of up to 30% and it is designed to manage lawn sizes of approximately 625m² in dimension.
Price Guide: £850 to £950 @ Gtech

Read also: Ways to get rid of Weeds here
Comparisons
A short summary comparison table is outlined below for the Flymo, McCulloch and Worx robotic lawnmowers…
| Feature: | Flymo 1200R | McCulloch R1000 | WORX WR142 |
| --- | --- | --- | --- |
| Lawn Size: | Up to 400m² | Up to 1000m² | Up to 700m² |
| Battery: | 18V battery | 18V battery | 20V battery |
| Mow Width: | 17cm | 17cm | 18cm |
| Mow Heights: | 2cm to 5cm | 2cm to 5cm | 3cm to 6cm |
| Boundary wire: | Included | Included | Included |
| Weight: | 7.5kg | 7kg | 9.4kg |
| Warranty: | 2 years | 1 year | 3 years |
Read also: Our Best Cordless Lawnmower list – Check them out Here
Another short summary comparison table is outlined below for the Husqvarna 430x vs the Gardena vs the Yard Force robotic lawnmowers to help you make whatever comparisons you need to make yourself…
| Feature: | Husqvarna 430x | Gardena | Yard Force |
| --- | --- | --- | --- |
| Lawn Size: | 3200m² (±20%) | Up to 1250m² | Up to 400m² |
| Mow Width: | 24cm | 18cm | 16cm |
| Battery: | 36V battery | 18V battery | 20V battery |
| Mow Heights: | 2cm to 6cm | 2cm to 5cm | 2cm to 5.5cm |
| Boundary wire: | Included | Included | Included |
| Weight: | 13kg | 17.5kg | 7.5kg |
| Warranty: | 2 years | 1 year | 1 year |
Read also: Our Spear and Jackson Lawn Mower Review - Check it out here
Part 3: Conclusion and Optional Feedback
Conclusion
Choosing the Best robotic lawn mower will all really depend on your own lawn size and how much you are willing to pay at the end of the day. In this best list review, we have outlined options under £500 as well as options under £1000 as well which will perform as well as you can expect it to. However, it you have a larger lawn, then you need to seriously think about paying extra and the prices outlined above may seem a little excessive but are realistic if you need the best in terms of robotic mowing especially when it comes to really large lawn sizes.
Optional Feedback
Have you used any of these Robotic Lawn mowers yourself in the recent past?
If at all possible, please share your own feedback and experiences by leaving a short comment in the comment box section provided below – so that others across the UK can learn also!